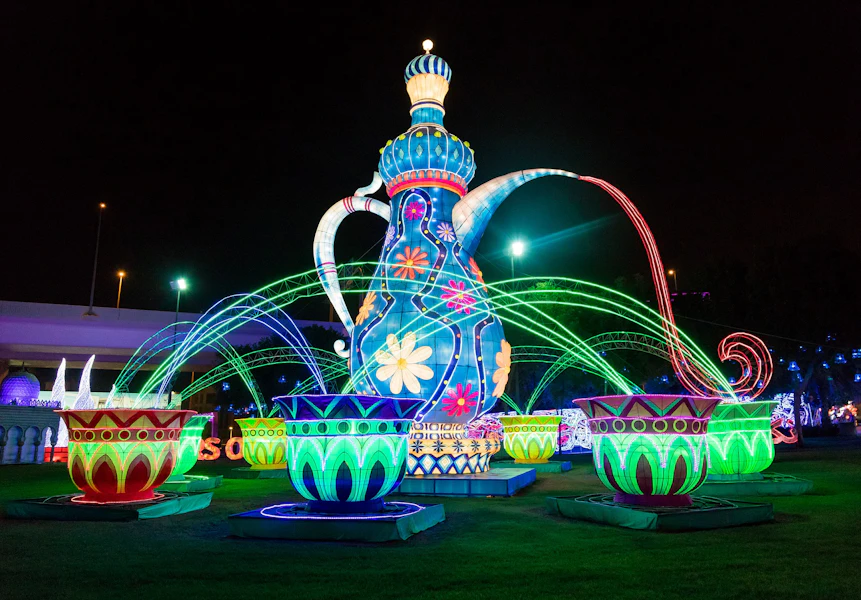 Dubai Garden Glow Rules & Regulations
General Rules for Visiting Dubai Garden Glow
Visitors are requested to use proper passages, walkways, and exits.
Outside food & drinks are strictly prohibited.
Smoking is not allowed inside Dubai Garden Glow.
Cars, balls, scooties, bicycles, hoverboards, etc are not allowed.
Pets are not allowed inside Dubai Garden Glow.
Guests are requested to follow all safety instructions provided by Dubai Garden Glow.
Dubai Garden Glow is a non-smoking zone.
Any instruction from the security personnel should be followed by the guests.
All guests are requested to wear respectful attire while visiting the attraction. 
Safety Rules for Visiting Dubai Garden Glow
All visitors will have to undergo temperature checks before entering the attraction. 
Face masks should be worn at all times.
Enhanced cleaning procedures have been put in place at Dubai Garden Glow.
All visitors should maintain social distancing while inside the attraction. 
Contactless payment methods are available for the visitor's safety.
Entertainment timings & operations may be changed/ adjusted.